This giveaway will run from 6:00pm Wednesday 10/20 to 6:00pm Thursday 10/21
In honor of my 37th Birthday, I have decided to share with those of you who read my blog.
I will be giving away:
3 ~ $5.00 gift cards
1 ~ $10.00 gift card

If your win and your birthday is in October,
I'll add an additional $5.00 to the gift card
IF,
you share my birthday, October 21st.. I'll make your Gift card for $21.00
Be prepared though.. If you are an October baby or happen to be a 10/21 birthday,
I will require proof!
Verification is required to receive October related prizes!
You may choose any of the following places for your gift card
McDonald's

Wal-Mart

Target

Cash via Paypal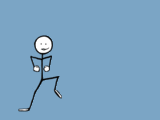 Mandatory Entry
☼ Leave a comment. That's it, Super Simple!
If you want an extra entry:
☼ Post a video link on my blog of YOU singing happy birthday!
(who will take that chance?)
Here are the Rules to follow:
☼ Contest will close at 6:00p.m. EST on Thursday October 21, 2010! Any entries after this time will be deleted!
☼ Contest open to U.S. with a valid street address. P.O. Boxes are not accepted for prize shipping.
☼The winner will be chosen at random and announced the following day, and the winner has 48 hours to claim their prizes.
☼ I reserve the right to choose a new winner after that.
Disclosure: This giveaway is completely sponsored by Everyday Ramblings of My Life. Graphics and animations from public profiles on Photobucket.