My littlest, My Christopher, will be 2 On Tuesday..
He is the last of my babies, my unexpected miracle and
a 60th birthday gift to me from my mommy (in heaven)
He's so sweet, so quiet!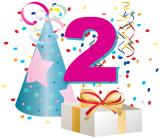 But the terrible 2's have hit our house hard..
He's still a little cutie pie though!
So on Saturday, we'll be celebrating with family and friends who we hold dear, at Chuck E Cheese.
Why there, because I need to not have it at my house! I need to keep 2, 4, 5, 7, and 8 year olds busy!
Hopefully things will go smoothly...

Did I just say that?
I'll share pictures and video after the event..