I would like to say thank you to everyone who entered, who liked and followed my amazing sponsors.
A special Thank you to all the blogs who hosted their own giveaways and for Bree for putting us on all on the right track!
I wish I could do something special for each of you!
The winner was chosen via Random.org
The winner was #867 Mrs. Cardenas... She has confirmed her entry so I do want to now say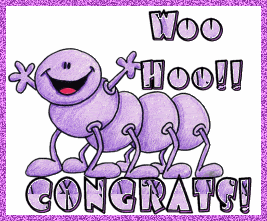 To watch my video drawing, you can do so via the following YouTube video