Welcome to May Buffet coordinated by ShePromotes!
This event will take place from May 1st at 12:01am EST through May 15th at 11:59pm EST.
It's May! And for many of us that means the start of grilling and cookout season. Good food is great all year round, but there is just something about the warm weather that says bring on the steaks! I am sure you like to check out recipes shared by your favorite bloggers, so we thought we'd share some yummy prizes with you! Each blog listed below on the linky has a prize valued at $25+ for each winner - ALL FOOD RELATED! This means goodies to eat and items to help you fix, mix, cook, and serve delicious dishes. So let the May Buffet begin!
♥
Thank You to my wonderful sponsors
♥
Prize value over $120.00
Yum Yum Plates and Bowls were created by a Mom who realized that her snacking was not a healthy portion size, after the birth of her 2nd child.
The 4oz. bowls are perfect snack portion size for children and adults..
The 9 in dinner plates are sectioned into 3 (Protein, Carbs and Veggies)
I love their slogan "

It is all about Moderation not Deprivation.

"
Actual cookbook provided may vary
Entertain Like a Gentleman Cookbooks were created by David Harap.
With his years of experience cooking, entertaining, and teaching cooking classes in the Austin, Texas area, these receipes are fabulous!
Part cookbook, part how-to guide, Entertain Like a gentleman is organized into
16 chapters cover all types of gatherings, from Super Bowl parties to intimate dinner parties to breakfast in bed (yes please).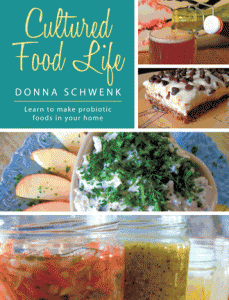 Dramatically improve your health by eating foods filled with dynamic probiotics that supercharge your body! Probiotics are amazing and to have a cookbook that helps you help your body, is a great asset to any kitchen!
Author and educator Donna Schwenk tells her compelling story of how she transformed her family's health by creating foods that conquer sicknesses, including diabetes, high blood pressure and IBS.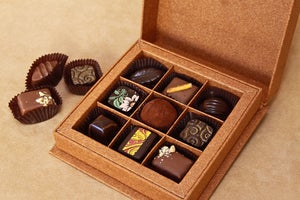 St. Croix Chocolate Co. handcrafts all of their chocolates using organic and
local cream and butter and fine chocolate from all over the world.
Their Signature 9-piece assorted box is their best-selling assortment.
Receive 10% off of your entire order using Coupon Code: EVERYDAY10
when you order online by June 15, 2012.
Disclaimer: Please note that Everyday Ramblings of My Life, "May Buffet Giveaway Event" or the "May Buffet" bloggers are not responsible for sponsors that do not fulfill their prizes. We have represented each sponsor with the expectation they will fulfill their prize and in a timely manner. We will contact the sponsor regarding your prize(s). The sponsors, in most cases, are shipping their items to you directly. We will make every effort to assist you obtaining your prize. If there is an issue with a sponsor, please notify the blog you won a prize from within 4-6 weeks for assistance, after that we may be unable to assist you.