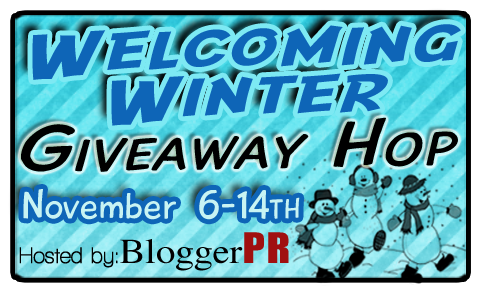 I love BloggerPR Events and here is another great one !
I've just signed up to participate and you should check it out !!!
Welcoming Winter Giveaway Hop
BloggerPR is hosting the Welcoming Winter Giveaway Hop, which is a FREE event for bloggers with NO requirements. This event is going to run from November 6-14th and sign up's will close on November 1st. BloggerPR events are simple to join and always well organized to make sure everyone has a chance to increase their readership and promote their giveaways in the best way(s) possible!
Please join the
BloggerPR Facebook support group
. This group is a great place if you need help preparing your giveaway, general blogger support, or just want to make new friends!
BloggerPR events will
never
require pre-event promotional posts, Facebook or Twitter shares, or sidebar buttons. This event is
FREE
for bloggers!
---
EVENT NAME: Welcoming Winter Giveaway Hop
HOSTED BY: BloggerPR
DATES: November 6th (12:01am EST) – November 14th (11:59pm EST)
DEADLINE: November 1, 2012 @ 11:59pm (EST)
FEE: FREE!
- NO pre-event requirements (sidebar buttons, pre-event posts, etc.!)