Blogmania Spring 2013 !!! May 1st until May 6th. #Blogmania13
Welcome to the 6th season of the spectacular Blogmania Spring 2013.
I am so glad that you are here for the FUN!!!
You'll find tons of fabulous prizes as you jump from blog to blog…
This giveaway will run from May 1 at 12:00am and conclude on May 6th at 11:59PM est.
I have $200.00 in Wonderful Prizes from very generous sponsors for 1 US Winner
Tastefully Simple gift bag with 3 products
☺•☺•☺•☺•☺•☺•☺•☺•☺•☺•☺•☺•☺
Wristlet Key Fob
☺•☺•☺•☺•☺•☺•☺•☺•☺•☺•☺•☺•☺
Green Tumbled Beach Glass is wrapped in non-tarnish square polished copper and square antique copper ParaWire embellished with glass crystal topaz and seed beads. The glass is 1 ½ inches long, 1 1/8 inches wide and 3/8 inches thick. The entire pendant is 2 ½ inches long, 1 1/8 wide and 3/8 thick
(Made in the USA, Parawire is made of pure copper, pure silver and the coating is nylon)
☺•☺•☺•☺•☺•☺•☺•☺•☺•☺•☺•☺•☺
$25 Amazon GC
☺•☺•☺•☺•☺•☺•☺•☺•☺•☺•☺•☺•☺
Beauty Bursts
Collagen Beauty Builder
☺•☺•☺•☺•☺•☺•☺•☺•☺•☺•☺•☺•☺
1 each of these Amazing Mae's Homemade Soaps
Beach Breezes, Mae's Flowers, Oatmeal, Milk and Honey, Spellbound Woods, Trade Winds
☺•☺•☺•☺•☺•☺•☺•☺•☺•☺•☺•☺•☺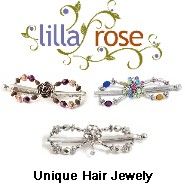 $16 Lilla Rose Free Product Coupon
☺•☺•☺•☺•☺•☺•☺•☺•☺•☺•☺•☺•☺
a Rafflecopter giveaway
Below you will find the list of bloggers participating, to enter their giveaway, just click on their link.